Our motto "Kyu-Gi-Soku-Dan"

The company motto of "Immediate determination to pursue the skill" was gifted from a leading expert in metal processing in Japan.
The expression consists of the words meaning "pursue, technology, immediately and determination"
It means to take action immediately to pursue the skill.
This is the reason why the spirit of challenge pervades the company.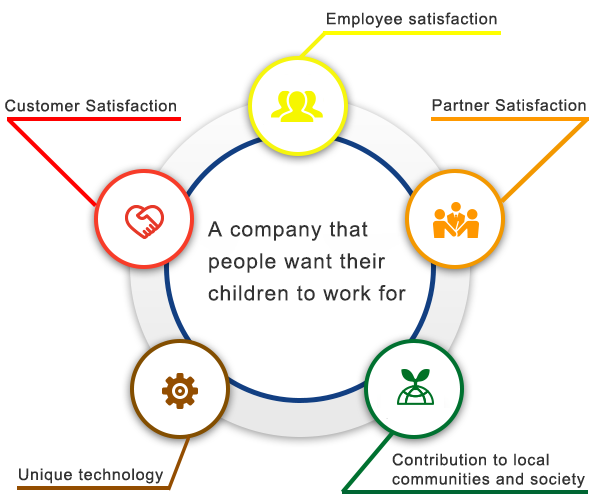 Our management philosophy is to be a company that people want their children to work for.
We strive to be a company with excellent and unique technology that is second to none, not only providing satisfaction to employees, but to customers, partner companies that we work with, local community and society as well.